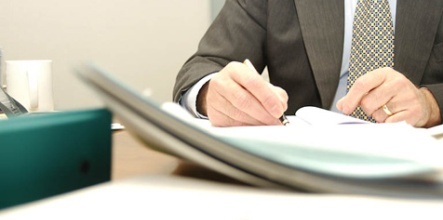 Notice
NOTICE: DUE TO RESTRICTIONS RESULTING FROM THE 2019 CORONA VIRUS (COVID-19) PANDEMIC, SOME RECEIVERSHIP FUNCTIONS MAY BE DELAYED. WE APOLOGIZE FOR THE INCONVENIENCE.
Reciprocal of America ("ROA") and The Reciprocal Group ("TRG") (collectively the "Companies") were placed into Receivership on January 29, 2003, by the Circuit Court of the City of Richmond, Virginia. On that date, the Circuit Court appointed the State Corporation Commission of the Commonwealth of Virginia (the "Commission") as Receiver, Alfred W. Gross, later replaced by Jacqueline K. Cunningham, and again by Scott A. White, the Commissioner of the Commission's Bureau of Insurance, as Deputy Receiver, and Melvin J. Dillon, later replaced by Michael R. Parker, as Special Deputy Receiver of the Companies for purposes of rehabilitation or liquidation of the Companies.
On June 20, 2003, the Commission entered an Order of Liquidation with a Finding of Insolvency and Directing the Cancellation of Direct Insurance Policies (the "Liquidation Order") for the Companies. The Liquidation Order declared that the Companies are insolvent and that the Companies should be liquidated in accordance with Title 38.2, Chapter 15 of the Virginia Code, other applicable Virginia law, and any present or future orders of the Commission.
Reciprocal Of America and
The Reciprocal Group
11401 Century Oaks Terrace
Suite 310
Austin, Texas 78758
Telephone: 800-284-8847

Fax: 512-404-6530